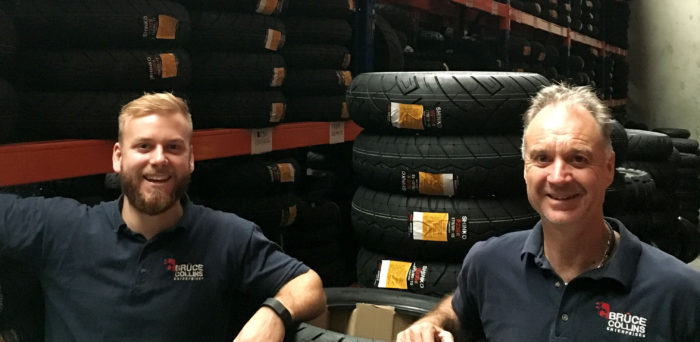 Bruce Collins Enterprises Pty Ltd are importers and wholesalers of the Shinko Tyre brand and have been since the early 2000's. BCE Pty Ltd started from humble beginnings in a back shed in Melbourne in 1984, since then it has out grown multiple premises over the years and now calls are industrial inner Melbourne home. Since taking on the Shinko Brand, the Brand has gone from strength to strength.
The Shinko Group was established in 1946 and began as a manufacturer of bicycle tires and tubes in Osaka, Japan that today has become a burgeoning manufacture of rubber products.
In 1998 the Shinko Group purchased the motorcycle tire technology and moulds from Yokohama Rubber Co., and began production of these products under the Shinko Tire brand. With manufacturing based in South Korea and design based in Japan, the company has seamlessly combined Japanese engineering and design principles with South Korean production and quality control standards. Today Shinko Tires produces approximately 200,000 motorcycle tires per month.
BCE are proud to bring the Shinko line of Sport bike, Cruiser, Scooter, Off road, and Dual sport tires to you and with ongoing testing here in Australia and R & D at Shinko Tire's factory means a continuous path of exciting tires to meet the need of today's riders. Shinko Tires and BCE are here to serve all your tyre needs.